Colloquially known as the Mother City, Cape Town, is home to the oldest suburbs in the country. From its beginnings as a port for ships making the long journey along the Spice Routes to a modern-day cosmopolitan city boasting some of the most impressive properties in the country!
As varied as its history, the city has numerous suburbs - each with its own unique vibe and property landscape. The laidback approach to daily activities is a thread connecting all of them, as residents here prefer a slower-paced lifestyle, with plenty of time spent enjoying the beauty of the Atlantic ocean, surrounding mountains, and several nearby wine farms.
From the hustle and bustle of the City Bowl, to the serene tree-lined streets of Higgovale the city has a suburb for every stage of life!
We take a look at three popular suburbs in Cape Town
1. Sea Point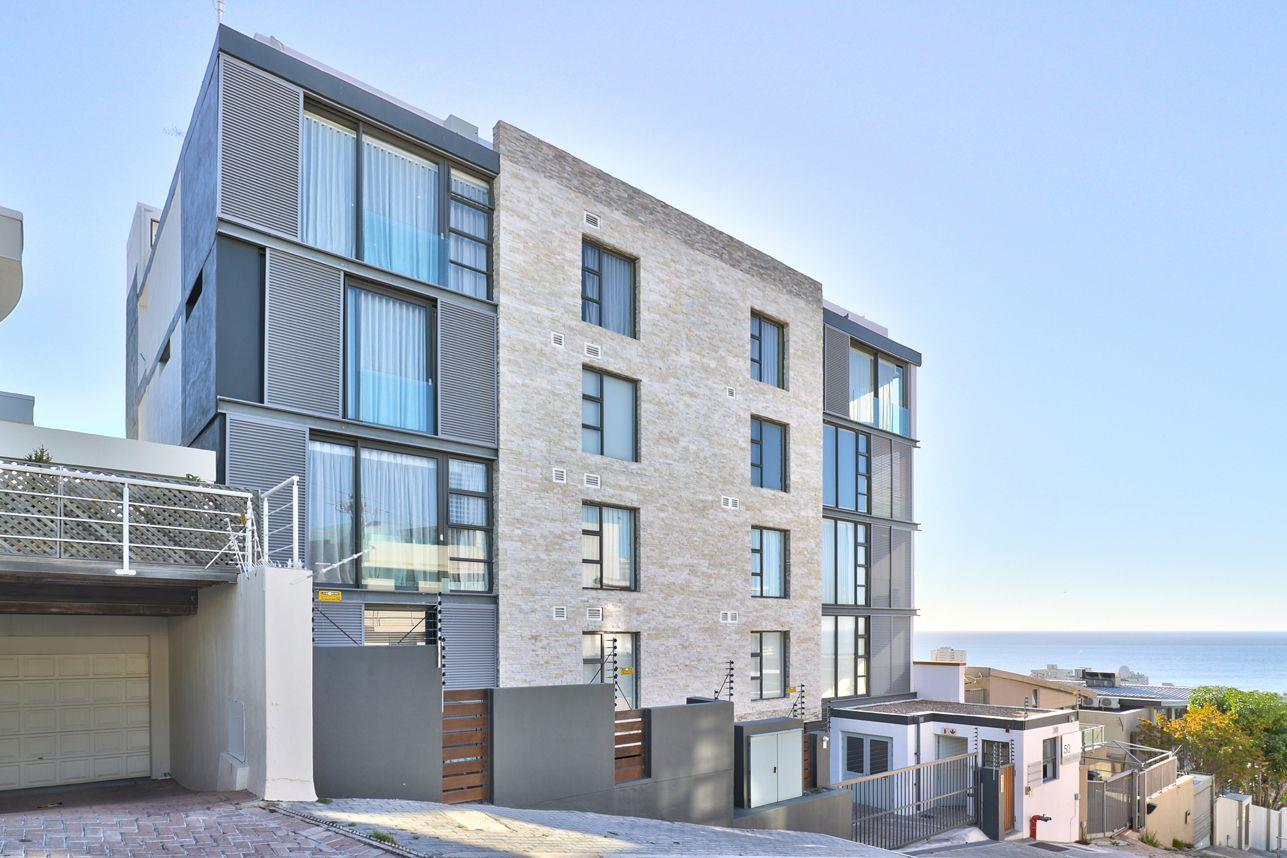 1 bedroom apartment for sale in Sea Point | R2,995,000 | Click here for the full listing details
This vibrant suburb of Cape Town, just outside the city centre between Mouille Point, Green Point, and Bantry Bay, has become a bustling 24-hour cosmopolitan suburb that has drawn a number of executives to settle in its beachfront high-rises.
Sea Point is home to the famous Sea Point Promenade, or the Prom as it's also known. It draws both locals and visitors alike that want to stretch their legs, walk their dogs or enjoy the sunset. From here you can see Sea Point's luxury beachfront and self-catering apartments - popular with the young and trendy or those with small families.
Sea Point is divided by Main Road, with its many shops, takeaways, restaurants, clubs and coffee bars. Just about everything you need is found in this part of the city and it hums with activity. Up the slopes of Signal Hill, away from the Atlantic Ocean, lie large, private villas that fetch into the millions for their views and proximity to the centre of Cape Town.
Schools in Sea Point include:
Sea Point Primary School,
Sea Point High School
Herzlia Weizmann Primary School
If this sounds like your type of neighbourhood, find your dream home here
2. Oranjezicht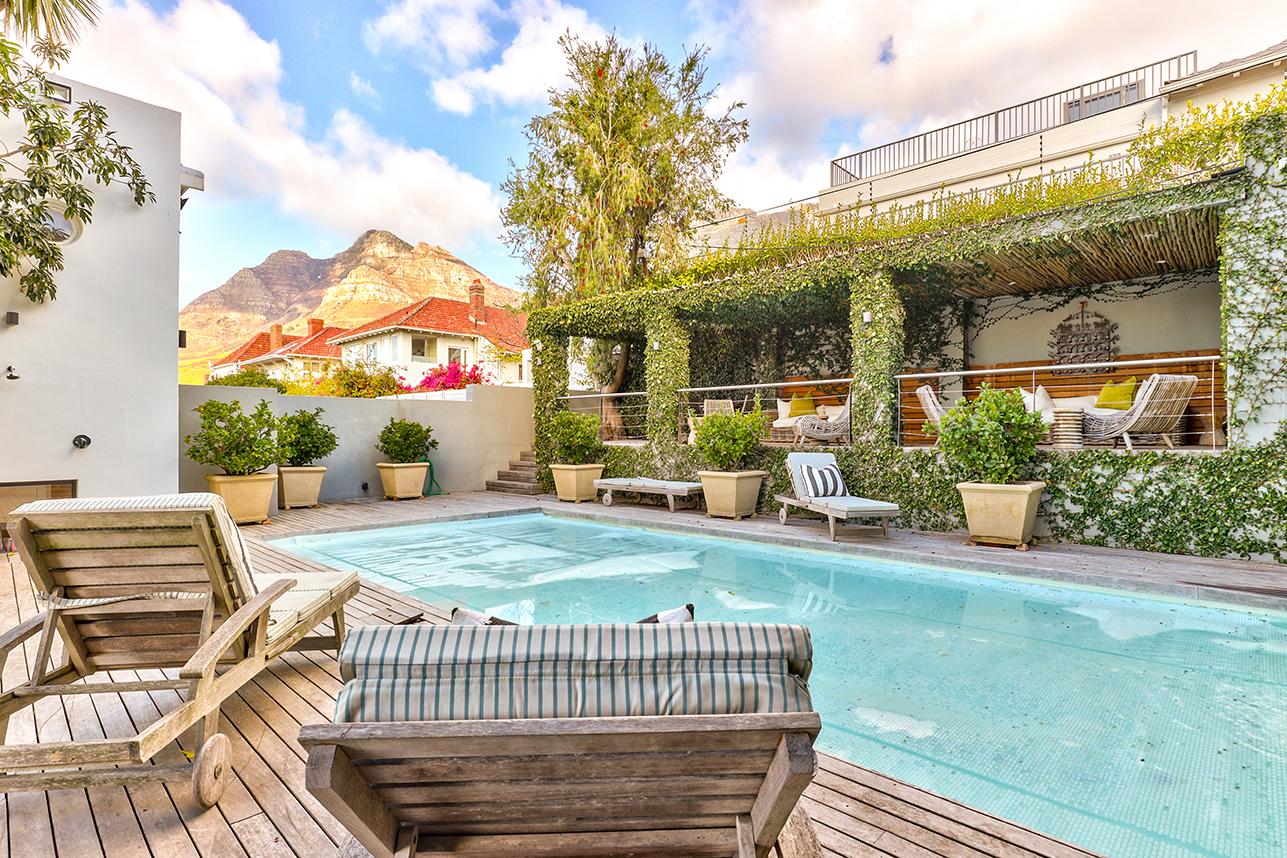 4 bedroom house for sale in Oranjezicht | R18,500,000 | Click here for the full listing details
Lying on the foothills of Table Mountain, Oranjezicht is a trendy village-like suburb that is popular with families wanting to escape the bustle of city life whilst still being close to all amenities.
Homes here are large and gracious with enviable views of Table Mountain, the foreshore, and the distant Hottentots Holland Mountains. Apartments here are popular with students from the Cape Technikon, and close to Gardens Centre, making shopping only a quick walk away and transport negligible.
From afar, homes here appear to lie relatively low on the mountain, but driving through the suburb, one quickly adjusts one's perception - it's quite a climb to reach parts of upmarket Oranjezicht in Cape Town, but well worth it.
Schools in Oranjezicht:
St. Cyprian's School

Tamboerskloof Primary School

Herzlia Middle School
If this sounds like your type of neighbourhood, find your dream home here
3. Camps Bay


4 bedroom house for sale in Camps Bay | R23,995,000 | Click here for the full listing details
The affluent and world-renowned Camps Bay boasts not only picturesque beaches and incredible views, but it is also known for its breathtaking luxury properties.
For most the steep price brackets might be out of reach, but this pocket on the Atlantic Seaboard is a very popular choice for discerning buyers both foreign and domestic.
The Atlantic Seaboard lies west of the City Bowl and Table Mountain and is characterised by its beaches, cliffs, promenade, and hillside communities. Homes up in the reaches of Lion's Head offer fantastic views over the Atlantic and the bay is relatively calm during the summer months offering protection from the wind and pleasant swimming conditions.
Camps Bay is a very popular Airbnb spot, with homes and apartments attracting repeat visitors on a yearly basis.
If this sounds like your type of neighbourhood, find your dream home here