911m² Vacant Land For Sale In Outeniqua Strand
This stand has a beautiful sea view and is situated in the upmarket Outeniqua Strand area. The stand offers the builder the opportunity to design a dream home.
Uninterrupted ocean view and walled on three sides. Live your dream and become part of the most beautiful part of the country!
Property Type
Vacant Land Residential
Address
Na 8 Flamink Street
Email me similiar properties
View similiar properties near this one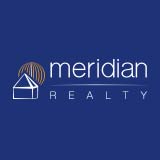 vacant land residential listed on 07 Sep 2022