Home maintenance: Get your home winter ready
Although you may not currently be considering the chilly days of winter, the colder months are fast approaching. Therefore, it's crucial to proactively address your home's winter maintenance to prepare for the cold ahead.
Winter can bring some harsh weather and as a homeowner, you should take the time to investigate your home inside and out to ensure it will be able to withstand winter storms, rains, and frost.
Here are our top maintenance tips to winterize your home:
Check your roof: Make sure your roof is in good condition and can withstand heavy rain and wind. Check for any loose or missing tiles or shingles and have them replaced or repaired if necessary.
Insulate your home: Poor insulation can make your home very cold in winter. Consider adding insulation to your walls, ceilings, and floors to keep your home warm. This will not only help keep you cozy it will also help reduce your energy bills.
Service your heating system: If you have a central heating system, make sure it's serviced before winter starts to ensure it's working efficiently. If you have a fireplace or wood-burning stove, have it cleaned and checked for any damage.
Seal any drafts: Check for drafts around doors and windows and seal them to keep the cold air out. You can use weather stripping or caulking to seal gaps.
Clean gutters and drains: Make sure your gutters and drains are clear of debris to prevent water damage to your home during heavy rain.
Prepare your garden: Trim any overhanging branches or trees that could cause damage during a storm. Drain and cover any outdoor taps or pipes to prevent freezing. Automatic sprinklers need to be reset so that you do not end up wasting water. Seasonal furniture and outdoor décor should be stowed away, and pools should be covered to avoid debris from falling in and clogging up the filtering system.
Stock up on emergency supplies: In case of a power outage or severe weather, make sure you have enough food, water, and other supplies to last for a few days. With load-shedding, the norm now, make sure you have alternative heating sources that you can safely use inside like a gas heater. Invest in hot water bottles and high-quality blankets to keep you warm when load-shedding hits during the night. Things such as torch batteries, candles, and matches will also be useful in this respect. If you can, install a solar system to help you partially get off the grid, or completely.
By taking these steps, homeowners can help ensure their properties are ready for winter in South Africa and can stay warm and dry throughout the season.
More Lifestyle & Architecture articles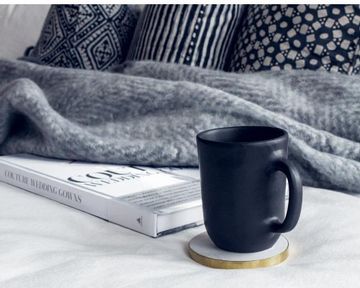 Lifestyle & Architecture
5 Easy and cost-effective ways to keep your home cosy this winter
03 May 2023
Temperatures may not often drop below zero in South Africa, but it can still get very cold - we take a look at a few cost-effective ways to keep the winter chill at bay.
Lifestyle & Architecture
Ryn Village Retirement Estate in Ekurhuleni rapidly taking shape
02 May 2023
Construction is well underway at the recently launched Ryn Village Retirement Estate in Benoni, where 14 of the total of 285 life-right units have been snapped up, mainly by local residents securing their retirement accommodation for the rest of their lives.