Durbanville is expanding in leaps and bounds, with a number of new residential developments being added to the well-established and flourishing suburb of Pinehurst by Garden Cities.
"Areas like Langeberg, Pinehurst, Uitzicht and Graanendal are hotspots for development and growth on the very edge of the Cape Metro," says Mariël Burger, Pam Golding Properties area manager for Durbanville.
Says Burger: "Durbanville has much to offer, including numerous sports clubs and facilities, a host of excellent schools, shopping malls and a Mediclinic."
Areas in demand
Langeberg – which includes Langeberg Heights, Langeberg Ridge, and Langeberg Glen - is a peaceful residential neighbourhood with a strong community feel. Housing options include single-family homes, townhouses and apartments. The area offers sound investment value with a growth rate of 5% over the past 12 months. Starting prices in these areas range mainly between R1.5 million and R3 million.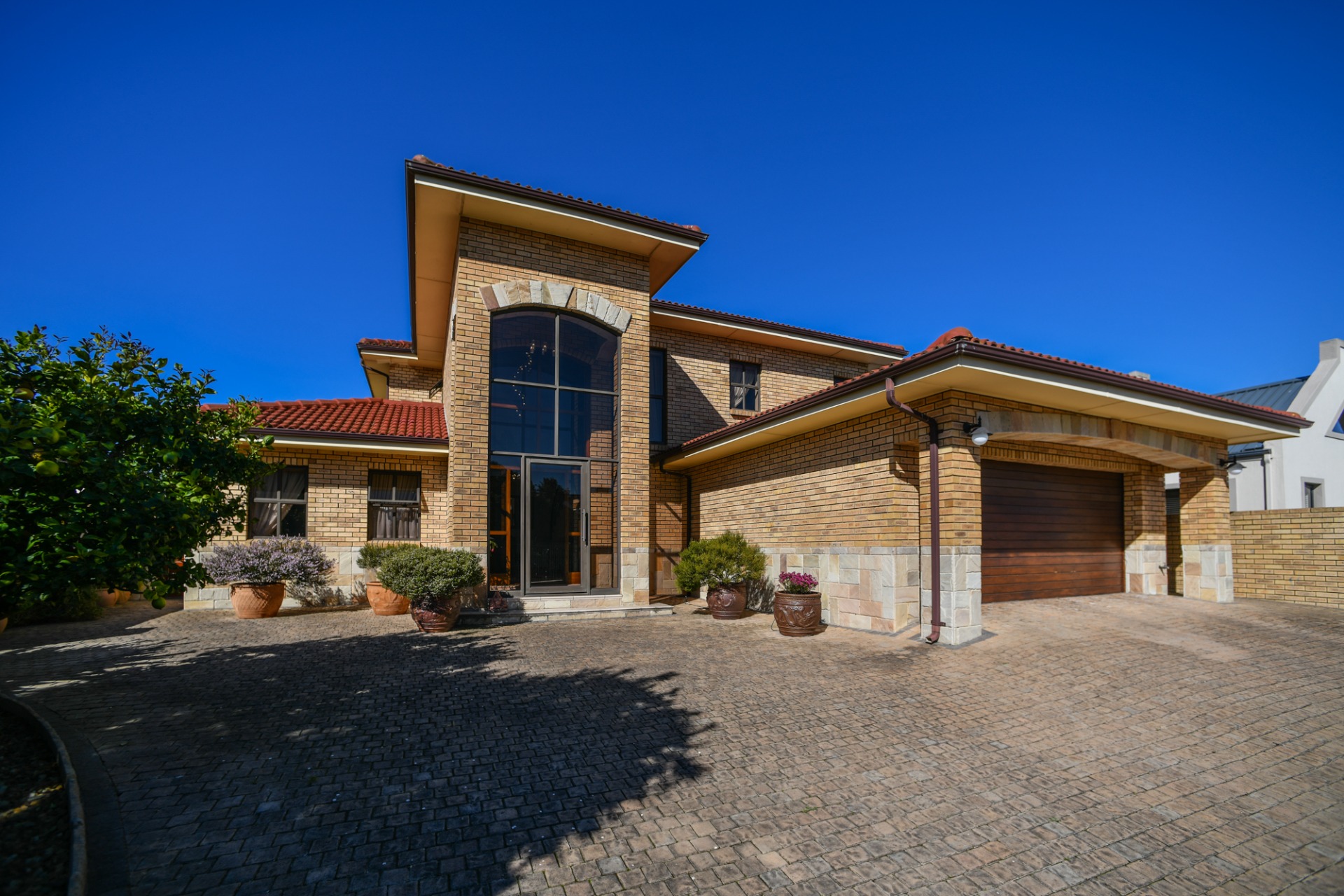 4 bedroom house for sale in Graanendal | R6,750,000 | Click here for the full listing details
Says Burger: "Residential developments attracting the attention of savvy buyers include Limber Lost Security Estate - with luxury homes in sought-after Langeberg Glen - priced up to R3.9 million, as well as renowned Tanglewood Estate in Pinehurst, which offers an impressive range of homes priced between R2 million and R2.6 million.
"Garden Cities' flagship development, Pinehurst, is a mix of gated complexes with 24-hour manned security as well as freestanding homes and apartments. The average selling price for the over 2 000 freehold homes is R2.5 million to R3.5 million, and R800 000 to R1.5 million for sectional title units. Established infrastructure includes a 6 868sqm retail hub on the corner of Brackenfell Boulevard and Pinehurst Drive."
Burger says one of the most popular suburbs in Durbanville is Uitzicht, a relatively new suburb on the north-eastern side of Durbanville, well positioned close to shopping centres like Cape Gate, Graanendal and Pinehurst, with numerous good schools in the vicinity and easy access to the N1, R300 and other arterial routes. Uitzicht offers excellent value for money with a mix of large homes and sectional title units providing buyers with a broad selection of options, with homes priced from R800 000 to R4.5 million. These include residences on estates such as Welgezicht, De Dam, Avalon and Uitzicht Estate.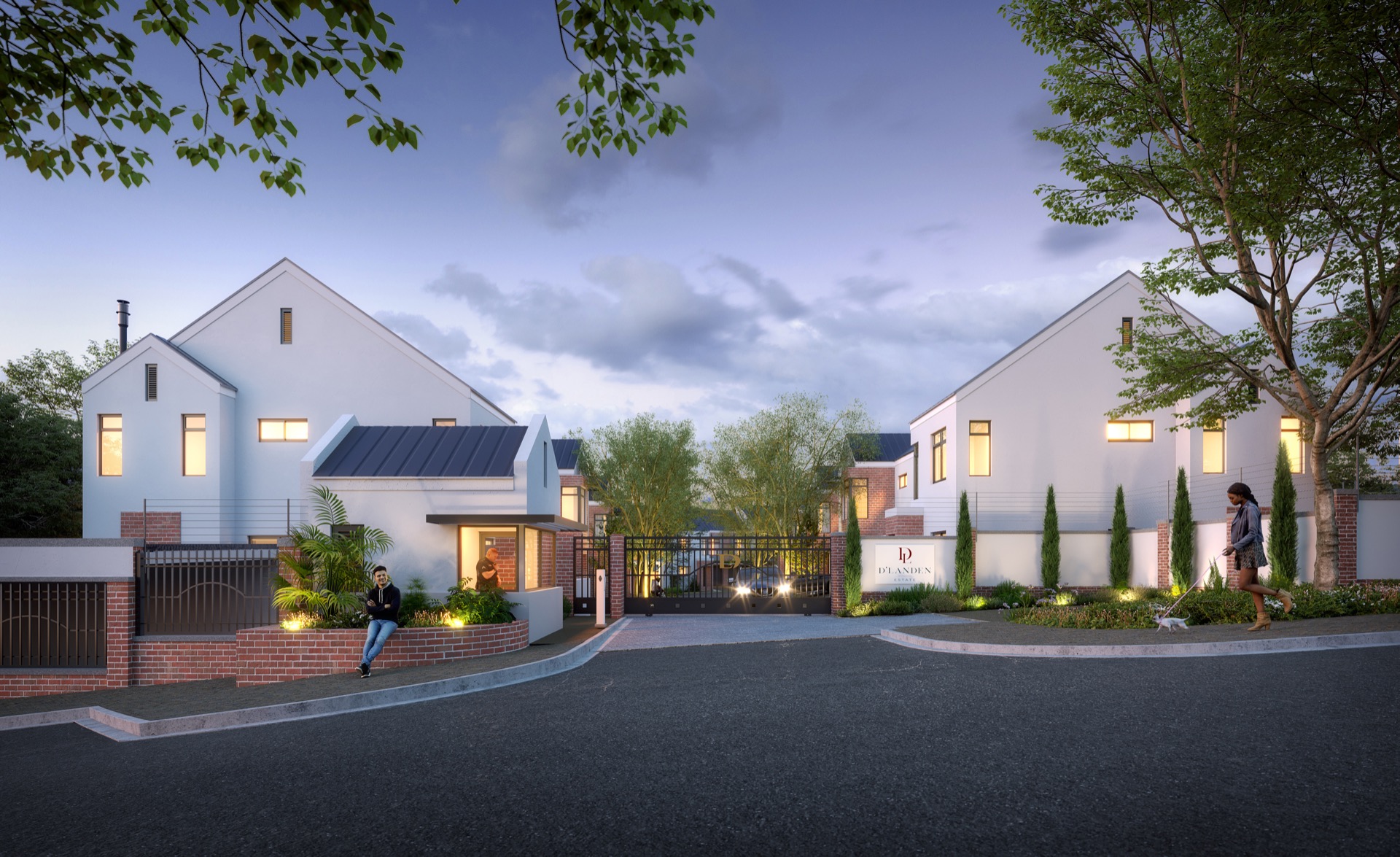 3 bedroom house for sale in Vierlanden | R3,250,000 | Click here for the full listing details
Adds Burger: "Graanendal Lifestyle Estate is built on the original Groot Phesantekraal farm on the outskirts of Durbanville, close to hospitals, shopping centres, banking facilities and schools. Several developers have joined forces to acquire and develop a section of prime land on the Groot Phesantekraal farm. The plan is to incorporate a residential estate centred around a secondary and tertiary education hub. The new suburb will be known as Groot Phesantekraal Estate, and will include a shopping mall, offices, retail, and further residential developments, the first of which is Wheatfields Estate, a 5.4 ha security estate with 152 designer homes, of which 50% have already been sold at prices ranging from R2.75 million to R4.1 million.
Facilities on your doorstep
The Durbanville area is well-supplied with recreational facilities including Botterblom Nature Reserve, several gyms and a number of golf courses. Shopping malls include Cape Gate, Pinehurst Centre, Cobble Walk and Graanendal as well as a number of convenience shopping centres.
Amenities in the area are being constantly increased and improved, with a number of new shopping centres, schools and other facilities added to the mix over the past few years. Curro Durbanville - the progressive education group's first school to open in the late 1990s - opened its brand new modern high school campus early in 2022 in Groot Phesantekraal. In addition to its state-of-the-art classrooms, the new school has extensive sports facilities and a 360-seater auditorium for performing arts, a dance studio, a drama studio and six music rooms.
Curro subsidiary, Stadio Holdings, has plans to develop a new and comprehensive university campus on a 7.8ha site opposite the new Curro Durbanville campus.
Says Burger: "Further positive news is that a group of entrepreneurs proposes to develop the former Fisantekraal Airfield into an airport hub, similar to that at Lanseria near Johannesburg. The small airfield is used by private recreational plane owners and for activities like training and tour operations. It is currently limited to light aircraft traffic, but the proposed new airport will be a full-service hub that caters for scheduled passenger flights as well as general aviation activities, including non-scheduled flights by private plane owners.
"These developments are right on Cape Town's northern urban edge and, given the municipal spatial planning agenda, it is unlikely that the City will be extended further north in the near future. Meanwhile, more and more people are realising that by acquiring a property in Durbanville and surrounds you're buying into an enviable lifestyle," says Burger.