In 2021, foreign buyers heavily invested in the Johannesburg real estate market, more so than in the Western Cape - another active market for foreign property buyers.
The Western Cape has always been a good market for foreign buyers, but despite recovering after the 2019 slump, foreigners bought more than seven properties in Gauteng for each one they purchased in the Western Cape.
Foreign buyers accounted for 3% of total transfer volumes in 2021 but paid 50% more for their properties than their South African counterparts.
The percentage of foreign transfers has been at 3% since 2019, after nine years of holding steady at 2%.
The percentage of bonded foreign transfers has been rising steadily over the 12 years under review, from a low of 42% in 2011 and 2013 to a high of 62% in 2020. The percentage dropped to 60% in 2021.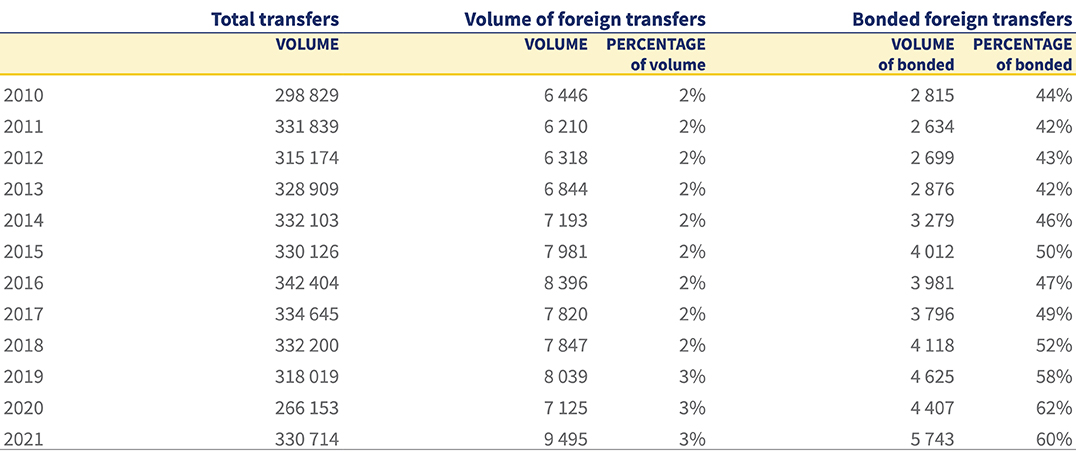 Total foreign transfers vs total transfers; bonded foreign transfers | Source: Lightstone
According to Lightstone, foreigners bought 7 125 properties in South Africa in 2020, which is less than the 8 000 they bought in 2019. However, in 2021 sales hit a record of nearly 9 500 with over half of those sales in Gauteng, 24% in the Western Cape, and KwaZulu Natal coming in at 8%.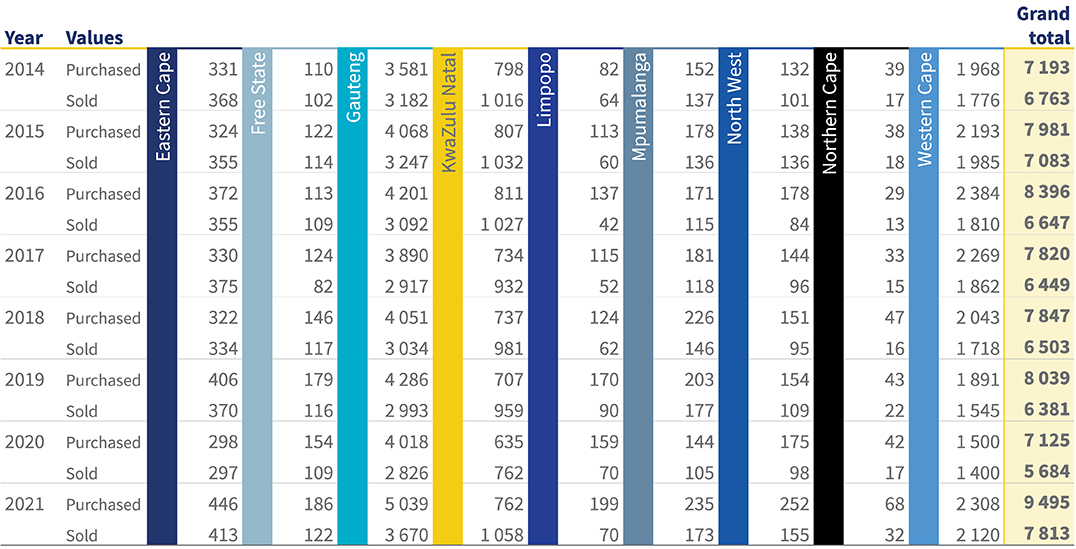 In 2021, foreigners bought 5 039 properties in Gauteng, compared to 2 308 in the Western Cape, 762 in KZN, and 446 in the Eastern Cape. | Source: Lightstone
The report also shows that foreigners also sold property in the Western Cape almost as fast as they bought it, making for a net of only 188 purchases in that province. In Gauteng, on the other hand, net purchases came to 1,369 – more than double the net purchases for every other province put together.
Where are foreigners buying
Johannesburg came out on top for foreign buyers, while Sandton took second place, In 2021, Pretoria overtook Cape Town to take third place, nudging the Mother City into the fourth spot.
Randburg, Milnerton, Midrand, Roodepoort, and Centurion make up the fifth to ninth spots. These towns have remained constant since 2016. Germiston edged into the 10th spot in 2021, displacing Gqeberha (Port Elizabeth) from the top ten.


Source: Lightstone
Foreign buyers are getting younger
The profile of foreign buyers has changed over the past twelve years.
In 2010, buyers older than 65 stood at 19% but in 2021, this age group made up 13% of foreign buyers. This decline in older buyers is pronounced in the 50-64 age group, where the overall precentage dropped from 38% in 2010 to just 19% in 2021. Despite the diminshed appetite for South African property in the 50+ age groups, the 36-49 age group has increased steadily since 2010. Buyers in this age group increased from 29% in 2010 to 48% in 2021, while the 18-35 age group has increased from 14% to 20% over the same period.