Towns along the Garden Route offer a serene escape from the hustle and bustle of city life - and the pandemic has only increased a semigration to these towns.

Here are four of our favourite Garden Route properties.
8 bedroom house for sale in Simola, Knysna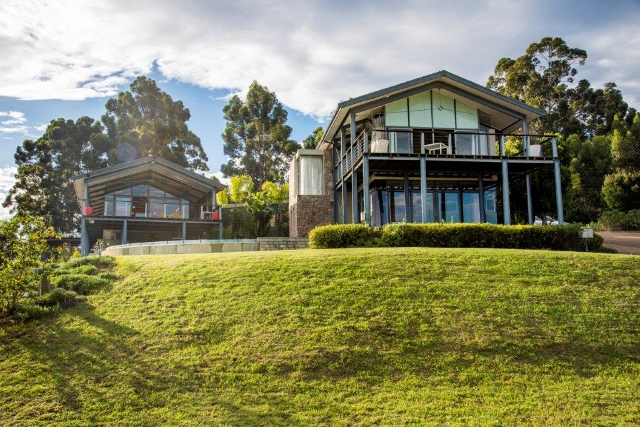 The Sirius Luxury Lodge epitomizes space and comfort.
Situated on the crest overlooking the Knysna River, as well as the lagoon and Knysna heads – the Lodge is the perfect breakaway, whether it is for a family gathering, golf group, or a leisurely getaway.
8 Bedrooms | 9 Bathrooms | R27,025,000 | Click here for the full listing details
3 bedroom house for sale in Keurbooms River, Plettenberg Bay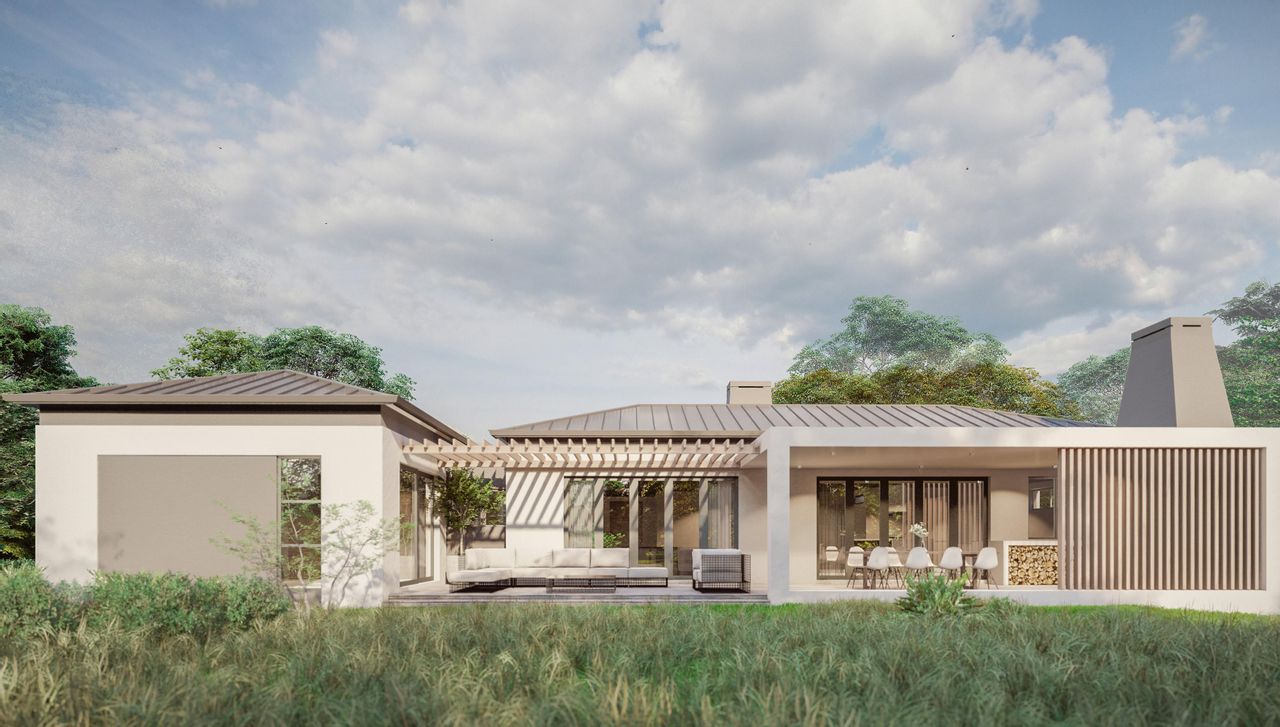 The Milkwood is Plettenberg Bay's newly exclusive riverside development - A unique estate located between the Bitou and Keurbooms rivers within the established and secure grounds of Twin Rivers. The six standalone private homes provide uninterrupted access to both rivers and surrounding wildlife and birdlife within the gated open planes, with the popular Angling Club only a 5 minute walk away. The private clubhouse offers a tennis court and swimming pool to be enjoyed by residents.
3 Bedrooms | 4 Bathrooms | R6,300,000 | Click here for the full listing details
5 bedroom house for sale in Oubaai, George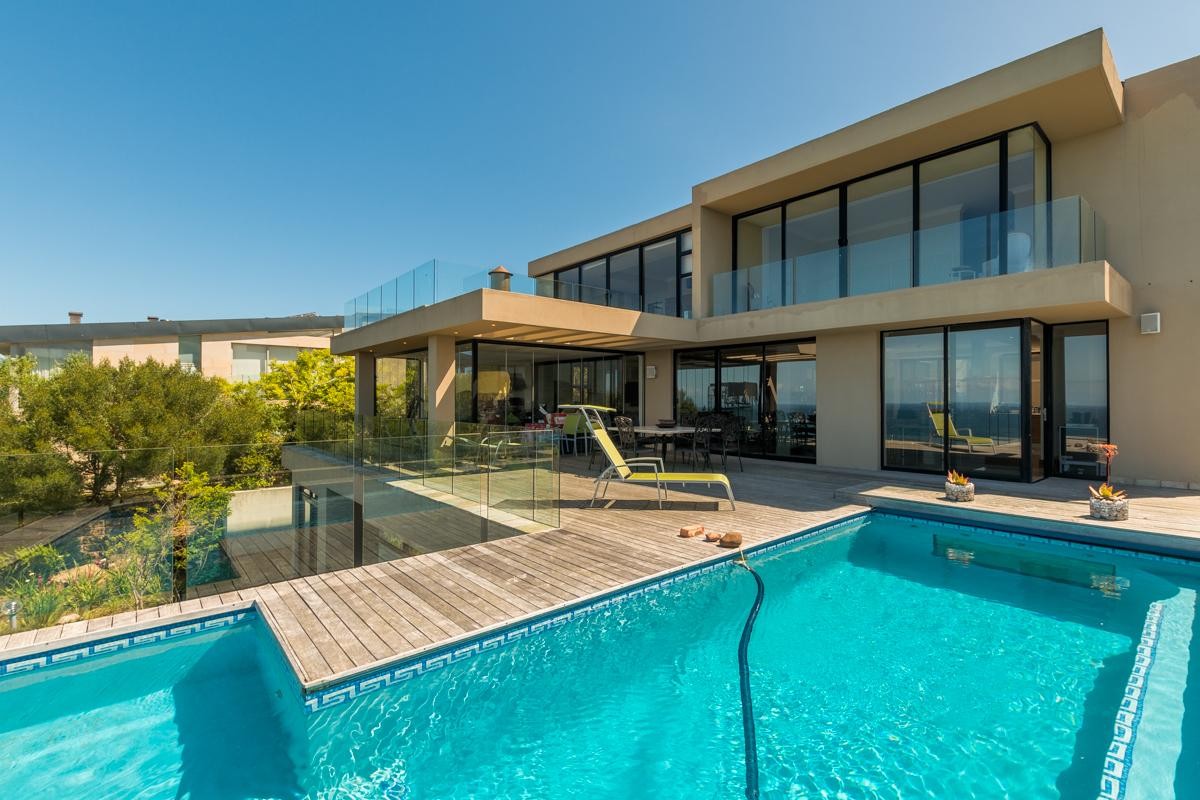 This lovely architect-designed property is in the popular Oubaai Golf Estate near George. The eighteenth hole on the golf course is visible from the deck by the pool. A panoramic view of the ocean is visible from every room in the house as well as the living areas. No expenses were spared in this spacious family home. All the living areas as well as the bathrooms have marble floors and the bedrooms have wool carpets. All the bedrooms are en-suite. The modern kitchen is fitted with 2 eye-level ovens and 2 fridges and form part of the open plan living areas. A central radio system is located throughout the house. The study has a unique feature that allows you to see under the surface of the swimming pool.
5 Bedrooms | 5 Bathrooms | R17,500,000 | Click here for the full listing details
3 bedroom house for sale in Pinnacle Point Golf Estate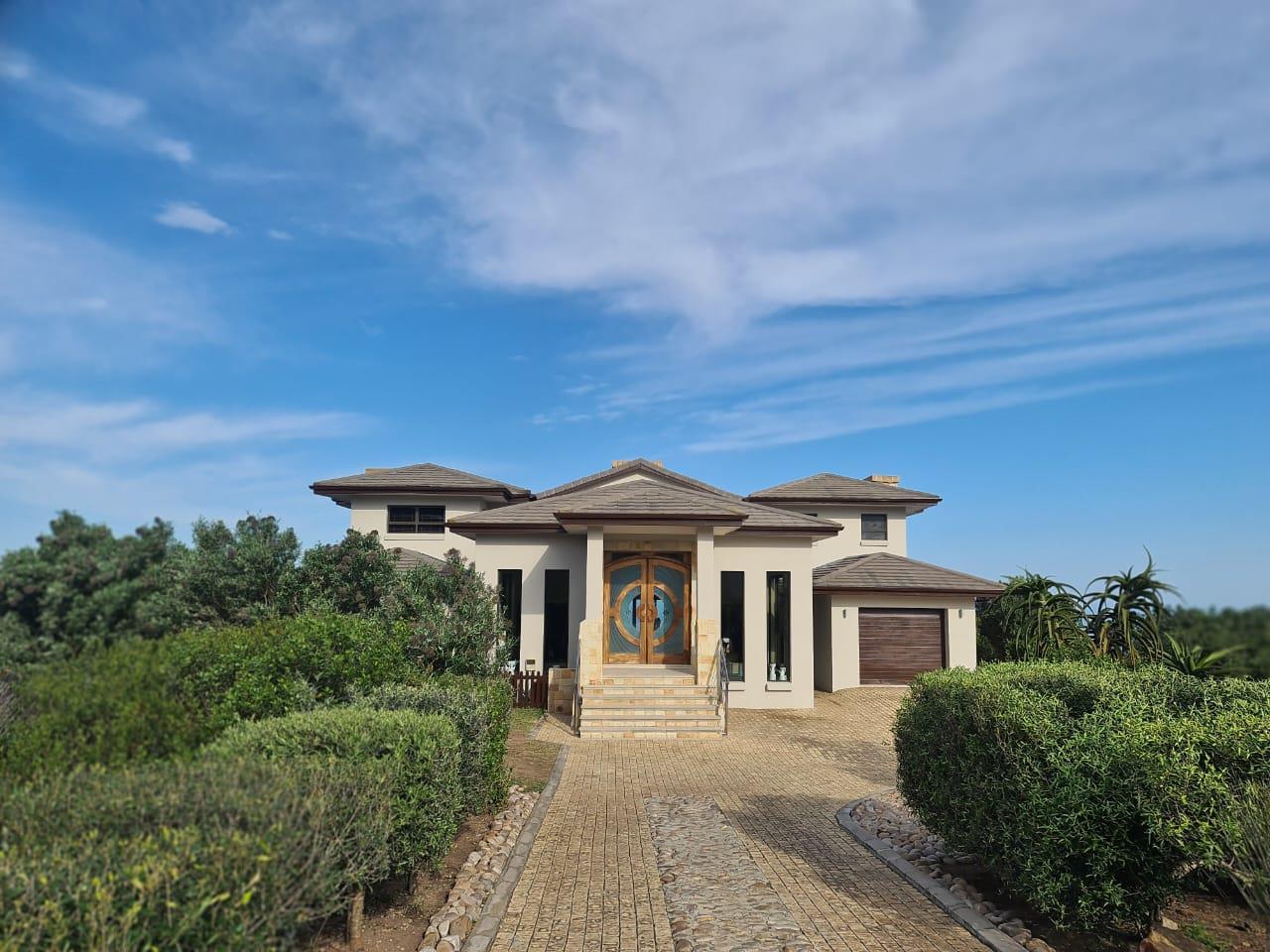 This beautiful 3 en-suite bedroom house has a 180-degree view from every room. The views from the rooms overlook the magnificent Indian Ocean with waves breaking below on the cliffs of the award-winning Pinnacle Point golf course. The house is built on one of the highest points on the estate with an uninterrupted green belt, the 15th fairway, and ocean views. Other features include a heated swimming pool, gas fireplace, open plan kitchen with center island counter/breakfast nook, and privacy.
3 Bedrooms | 4 Bathrooms | R10,952,000 | Click here for the full listing details